🌐The Ultimate Guide: Packing Essentials for Your European Honeymoon
PACKING ESSENTIALS FOR TRAVELLING TO EUROPE for your Honeymoon.
This post contains affiliate links, which means we'll receive a commission if you purchase through our links, at no extra cost to you. Read the disclosure here.
You've finally taken the plunge and booked your bucket-list vacation, but now what? You must finish packing right away! Europe is a massive continent that features a wide variety of climates, cultural traditions, and physical landscapes.
So the question is, where do you begin? When planning a trip to Europe, here is our guide to everything you need to pack, including what to wear in Europe, essential medical items, and essential electronics and gadgets.

The act of packing for a trip can be the single most stressful part of the pre-trip preparation process.
While the act of planning a trip, mapping out your perfect route, deciding which cities and towns you want to visit and what you want to do while you're there can be one of the best things about the pre-trip process, the actual act of packing for the trip can be the absolute worst aspect.
And while we have discussed everything from the best carry-on luggage to the perfect anti-theft handbags to bring with you on your trip, this is what we suggest putting inside of those things!
During your trip, we'll make sure you're not only comfortable but also stylish, take care of any travel emergencies that might come up, and keep your bags in order. Are you prepared to hear our list of necessities?
What are the Packing Essentials for travelling to Europe in 2023
A Quality Suitcase Or a backpack
Comfortable shoes
Passport & Other Important Documents
No Border Debit Card
Medicines & Painkillers
Toiletries & Other accessories
A Universal Adapter and a Power Bank
Before you travel to Europe, make sure you don't overlook these three vital considerations:
Get travel insurance! I have complete faith in Essential travel -Insurance, and I have nothing but positive things to say about them.
They offer three policy options: bronze, silver, and gold, with gold being quite expensive and providing premium coverage.

In addition to the standard coverage, they take care of things like flight delays and cancellations, unexpected medical expenses, and misplaced luggage (as per the policy type selected). And the lowest price for one of their Bronze plans is just $39.56 for a young couple valid for up to 22 days of a Trip( For Example). To purchase your Essential Travel Medical Insurance, click on the link provided and save Upto 50% of Holiday add-ons.
If you are not keen to drive in Europe ,you can use the OMIO.com website to purchase train tickets between the city and for day trips The OMIO website also allows you to book train tickets between the cities and other destinations. It is quite simple, and it is in the English language.
Visit my Travel Gear and Resources Page to see what I think are the best travel tools and services that can help you plan your trip. I hope you find this information useful.
Durable Carry-On Bag with Wheels
Also, read : List of Best carry-On luggage for Women.
A hardshell carry-on suitcase with wheels is one of the most essential pieces of luggage for ladies.
Carrying a big duffel bag on your shoulders is the last thing you want to do while you're out and about.
Important and long-lasting hard-shell carry-on baggage for female travellers
You can't go wrong with a suitcase from Samsonite, American Tourister, Or Amazon Basics; all three brands provide a wide variety of options and colour schemes.
These choices are recommended by us since they are economical and will serve you well for a number of years.
If you don't mind investing a little bit, Samsonite makes bags of a higher quality that are also more durable than their cheaper counterparts.
[lasso ref="delsey-paris-chatelet-hardside-luggage-with-spinner-wheels-champagne-white-carry-on-21-inch-with-brake" id="132349″ link_id="237757″]
The following are some high-quality carry-on bags that have wheels and are known for their durability:
Due to their longevity, adaptability, and user-friendliness, these bags are particularly well-suited for usage while travelling.
You should search for qualities like as durable materials, wheels that roll easily, and handle that are comfortable to grip. It is imperative that you select a carry-on luggage that caters to all of your individual travel requirements and tastes.
Shop for Durable carry-on-bags
Passport & Other Important Documents
You are probably not going to leave your house without your important documents such as your passport and visa (we hope!), but you should still bring photocopies of these documents with you just in case.
In the unfortunate event that you misplace or damage your original documents, having photocopies of them will be very helpful in obtaining replacements or essential information.
We strongly suggest that you bring copies of your passport, visas, travel insurance policy, and any tickets with you on your trip.
You should also jot down the local emergency numbers on a small card and keep it in your bag while you are on your trip. This will come in very handy.
If you are a citizen of one of the countries whose residents are eligible to receive a visa upon arrival when travelling to a European country, check to see whether or not this applies to you. If you need a visa, make sure that you apply for it in a timely manner.
There is a good chance that the government of your home country (or the country for which your passport was issued) maintains a website that is able to supply you with all of the information you require.
You also have the option of getting in touch with the embassy of the European nation (or nations) that you are going to be visiting in your home country.
If you intend to drive while in Europe, you should check to see whether or not the country or countries you will be visiting will recognise your driver's licence.
If you are planning to rent a car, you should also be aware that the majority of car rental agencies require you to have a credit card in your own name in order to rent a car.
In the event that you do not have it, it is in your best interest to find out ahead of time whether the rental company of your choice will accept any other forms of payment.
[lasso ref="ainimoer-small-leather-wallet-for-women-ladies-credit-card-holder-rfid-blocking-womens-mini-bifold-pocket-purse-light-green" id="132300″ link_id="237761″]
Adaptable clothing
It is common knowledge that Europe is the fashion capital of the world, with styles ranging from the understated chic of Scandinavia to the timeless grace of the Mediterranean.
Even though you don't have to stroll around town in haute couture, you also shouldn't dress in sloppy clothes or workout clothes on a daily basis.
If you want to blend in while still feeling comfortable, choose options that are casual but refined. So, tell me, what exactly is it that people wear in Europe?
Now, when planning what clothes to bring on a trip to Europe, it is important to take into account both the destination and the time of year.
In general, you should aim to wear layers that are versatile and can easily transition from day to night.
For instance, during the day you could dress casually in dark wash jeans, a light t-shirt, and sneakers; in the evening, you could dress it up by adding a nice jacket, accessories, and sandals.
Alternately, select pants, dresses, or skirts that are versatile enough to be dressed up or down with ease.
It goes without saying that what you wear in Europe will change depending on the season (it can range from blazing hot summers to freezing snowy winters), but remember to pack light and select layers that you can mix and match regardless of the time of year.
When travelling to see the Northern Lights in Scotland Or Sweden in the winter, you should pack your clothes for a climate that is very different from that of Spain or Greece in the summer.
Therefore, those standard packing lists for Europe that you sometimes see, which recommend a set list of clothes for travelling to Europe, don't make any sense to me.
What I would advise is that you choose your outfits with consideration for both the location of your trip and the expected weather:
Will you spend the majority of your time in the major cities of Europe? Then bring along some clothes that are casual but also have a touch of flair.
People in European cities have a greater tendency to follow fashion trends than people in smaller towns, so especially if you plan on going out for the evening, you should probably dress up a little bit. But don't go completely insane.
In the majority of European cities, people prefer to walk (or cycle) long distances, and when they do so, they want to feel comfortable.
Bring multiple layers. ( Jackets & Outerwear) In this way, not only are you ready for a range of temperatures, but you also have the flexibility to mix and match your clothes on a daily basis, giving the impression that you have a wider range of wardrobe options.
Also read:
Shop Jackets & Outerwear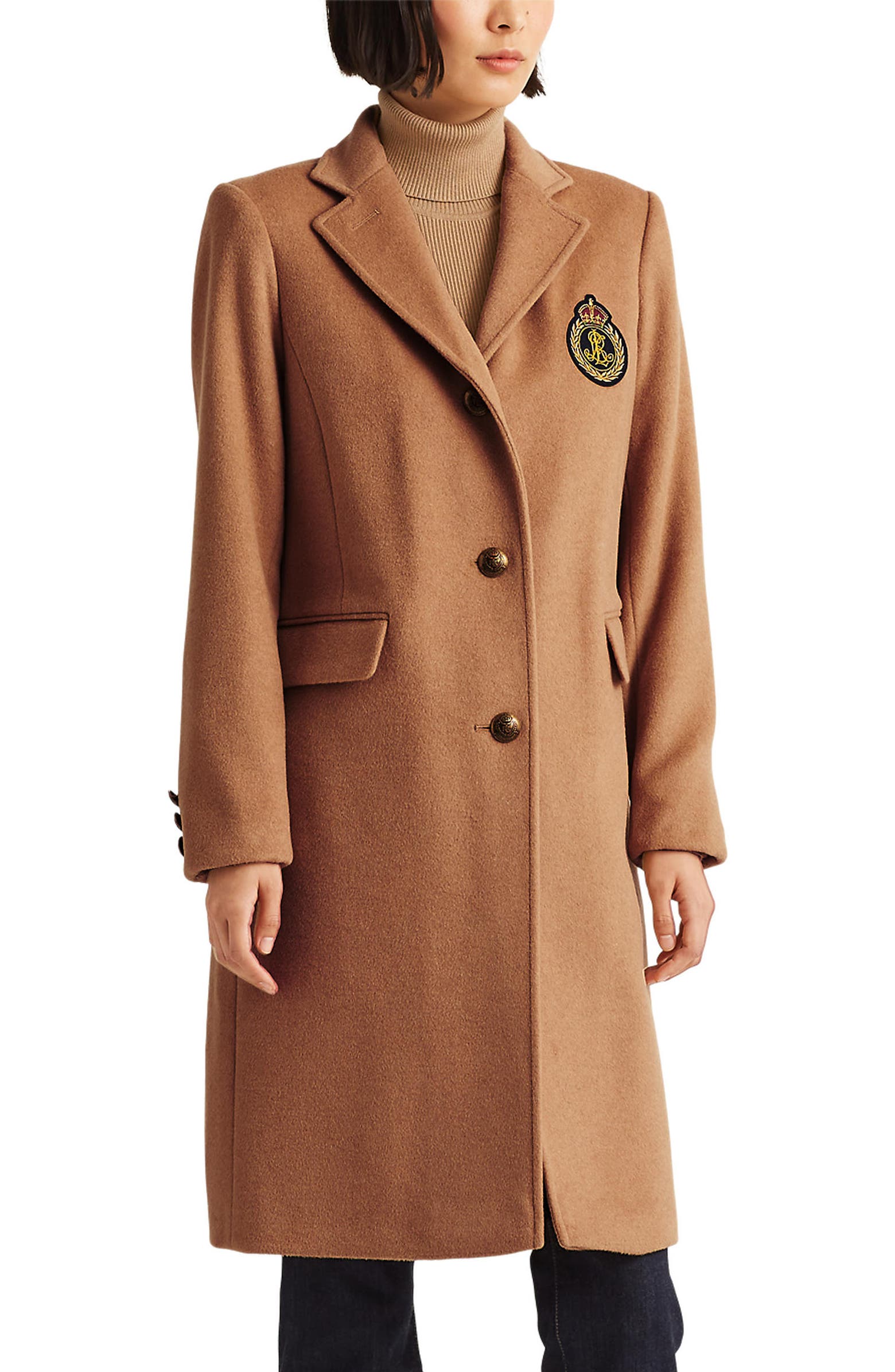 Don't forget that there are shops all over the place, including many international chain stores that you're probably already familiar with from back home.
As a result, my recommendation is that you pack lightly. Rather than lugging around a large suitcase full of clothes you won't wear, it is a much better idea to buy an extra top or dress while you're there (which can also serve as a great memento of your trip).
When going to places of worship, you are expected to dress modestly.
There are some churches that will not let you in if the clothing that you are wearing does not cover your shoulders and knees (it happened to me in Venice Trip recently, Italy).
Even though the vast majority of churches and other religious sites won't actually prevent you from entering, they do prefer that visitors dress modestly; therefore, this is something that you should keep in mind.
Comfortable shoes
When it comes to planning a trip to Europe, comfort should be your number one priority, despite the fact that you'll want to dress as chicly as the locals do.
Because you will be walking a lot, and because you will often be walking on bumpy cobblestone streets or hillsides, you will need a pair of shoes that are comfortable to get you through your trip.
Depending on the conditions, this could mean wearing sneakers or sturdy sandals; however, if you intend to travel to the Alps, you will likely require hiking boots.
If you plan on lounging by the pool or on the beach, you should bring a pair of sandals or flip-flops with you.
Be sure to give any shoes you bring along some wear in time before you leave so that you don't end up with painful blisters.
Please bring shoes that are comfortable. Make sure to pack shoes that are comfortable because you will most likely be doing a lot of walking throughout your time in Europe.
This is true regardless of where you go in Europe.
No matter how hot it gets, people in European cities rarely dress in shorts and flip-flops. This is the case even in the summer.
In point of fact, wearing them in public places in Spanish cities is met with some disapproval, and it is even against the law to drive while wearing flip-flops.
However, if you're interested in my perspective as a European, let me know.
Put on whatever makes you feel the most at ease!
If it's hot outside and you prefer to wear shorts, there's no reason not to.
Accessories
When you only have a few options for what to wear, accessorising is a great way to make the most of what you have.
To distinguish yourself and finish off your outfit, you can bring lightweight and colourful scarves, hair ties, hats, and sunglasses; throw on some jewellery (but don't bring anything too expensive), such as earrings, necklaces, and bracelets; or even use belts.
Folldable Sunnies for Travel
Sunglasses that Fold Up for Easy Traveling If you're going to be travelling, you probably don't want to carry the excellent sunglasses that you got for your birthday the previous year.
Because of this, it is usually a good idea to carry a "cheap, travel version" of anything that you wouldn't mind losing or scratching.
Have some fun with these rose gold colours, which are also available at a terrific price.
[lasso ref="classic-vintage-folding-sunglasses-for-men-and-women-uv400-with-case-hp2001c3″ id="132317″ link_id="237767″]
Shop for Accessories
Lexie Packable Wide Brim Fedora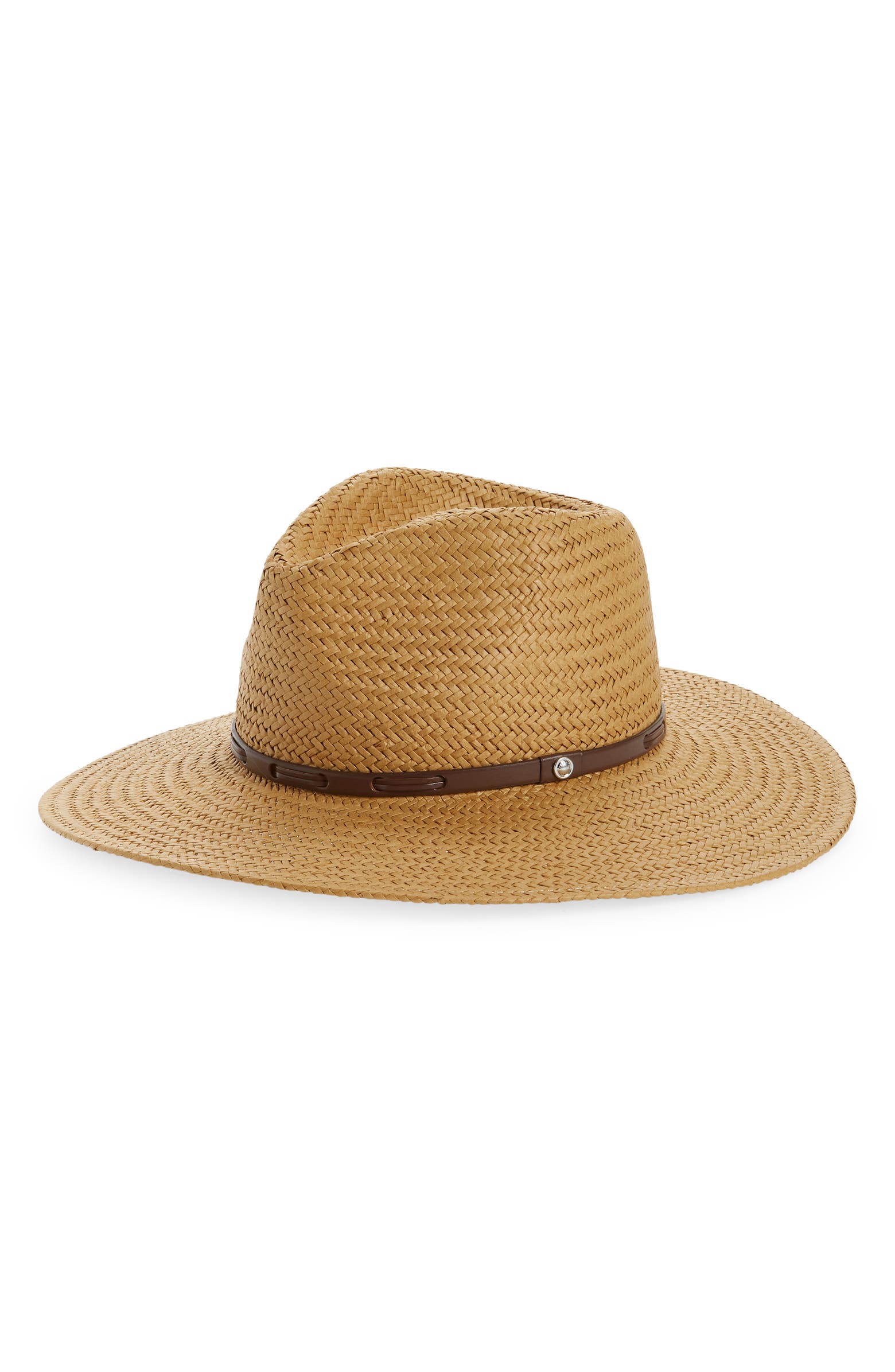 Level Up 55mm Square Sunglasses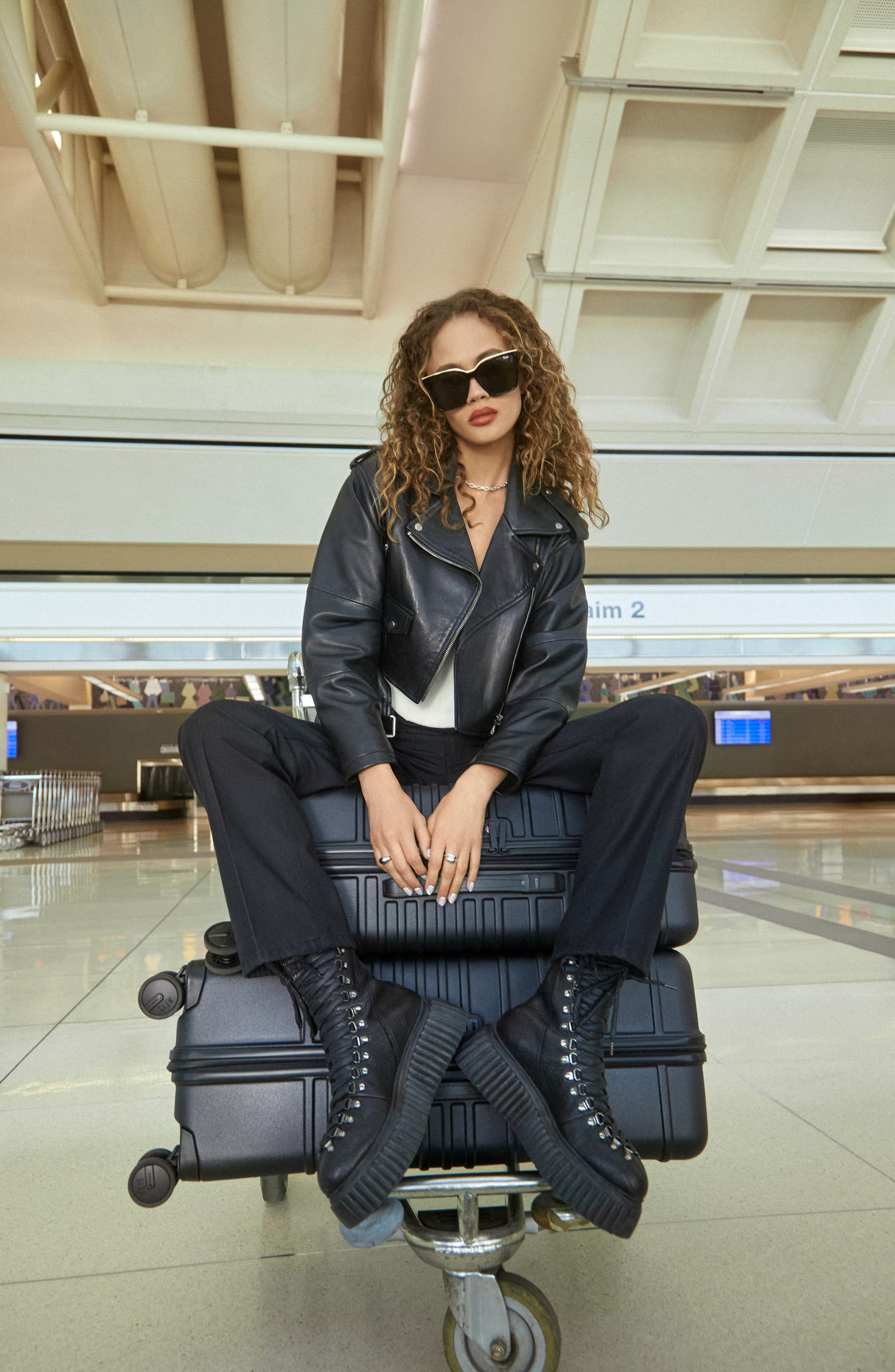 Monogram Matelassé Leather Pouch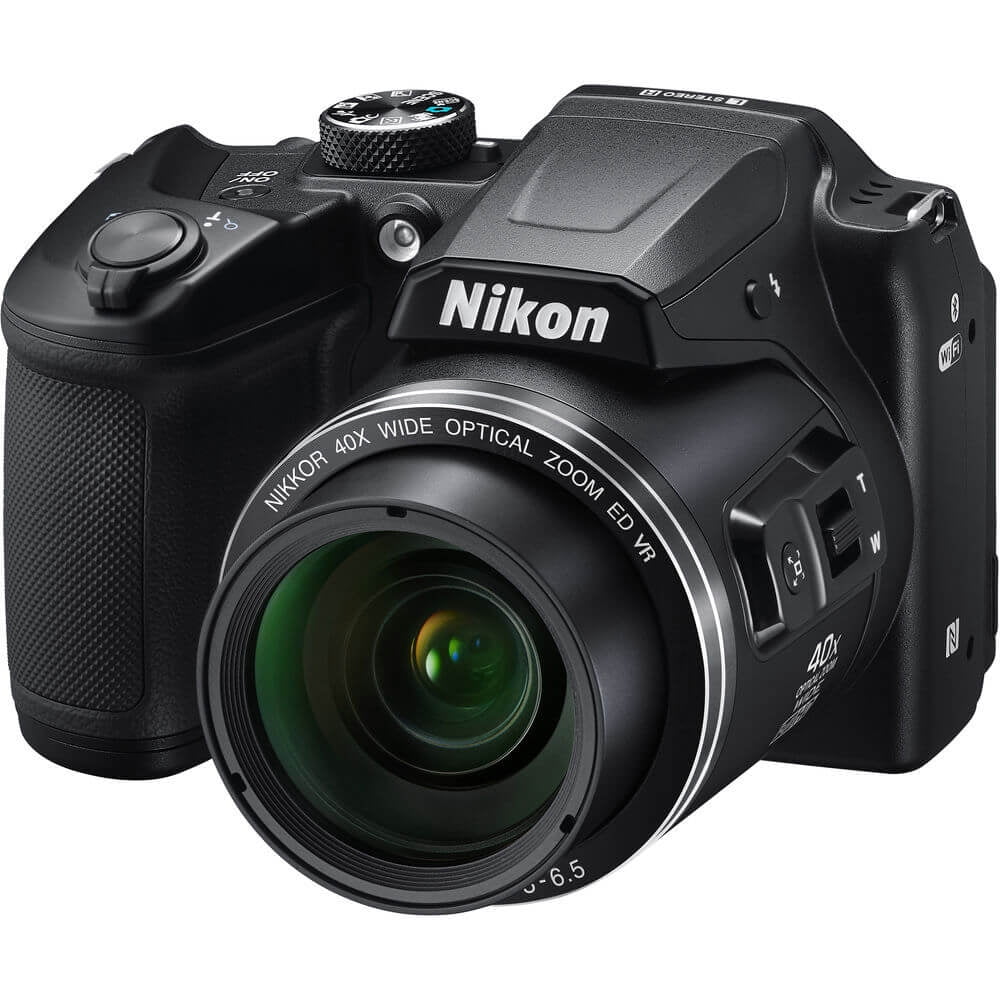 Kira Mini Camera Bag
Smartphone & camera
Smartphone or camera
When making travel plans to Europe, including this on your to-do list is among the most important things you can do.
During your travels through Europe, you are going to want to take hundreds of stunning photographs of everything from famous landmarks like the Eiffel Tower and the Colosseum to otherworldly landscapes like the Swiss Alps or the Venice canals
Whether you use the camera on your smartphone or a separate DSLR camera, make sure to bring extra memory cards, chargers, and waterproof cases. You can also use your smartphone camera.
Kindle
You always need to have something good to read, but you don't want to pack a bunch of heavy books to bring with you – a Paperwhite Kindle is the solution to all of these problems, and it is an item that should be included on any packing list for two weeks in Europe.
You can as well carry an ipad air( Light & Portable) if you are not keen on Kindle.
Skincare Essentials

After a long day of travel, even if you are not the type of person who follows a multi-step in-flight skincare routine, there are a few essentials that can go a long way towards keeping your skin happy and healthy (just make sure all your products are in a TSA-approved size).
A revitalising face mist is one of our favourite ways to perk you up after a flight that lasted through the night or to keep you from overheating during a hot summer drive.
In a similar vein, a frequent flyer located in Sydney suggested that we try wander Beauty reusable eye masks.
These eye masks are intended to hold other creams and serums close to the skin in order to facilitate absorption.
In addition to bringing hand sanitizer, it is also important to bring a hand balm that you can use once or twice a day to keep your hands from drying out.
The SHISEIDO 's eyec are set and Estée Lauder Dry Skin Defenders have a wonderful aroma and can be used for many trips to come because only a small amount of the thick, creamy balm is required to get the desired effect. (A moisturising lip balm should also be on your list of things to remember.)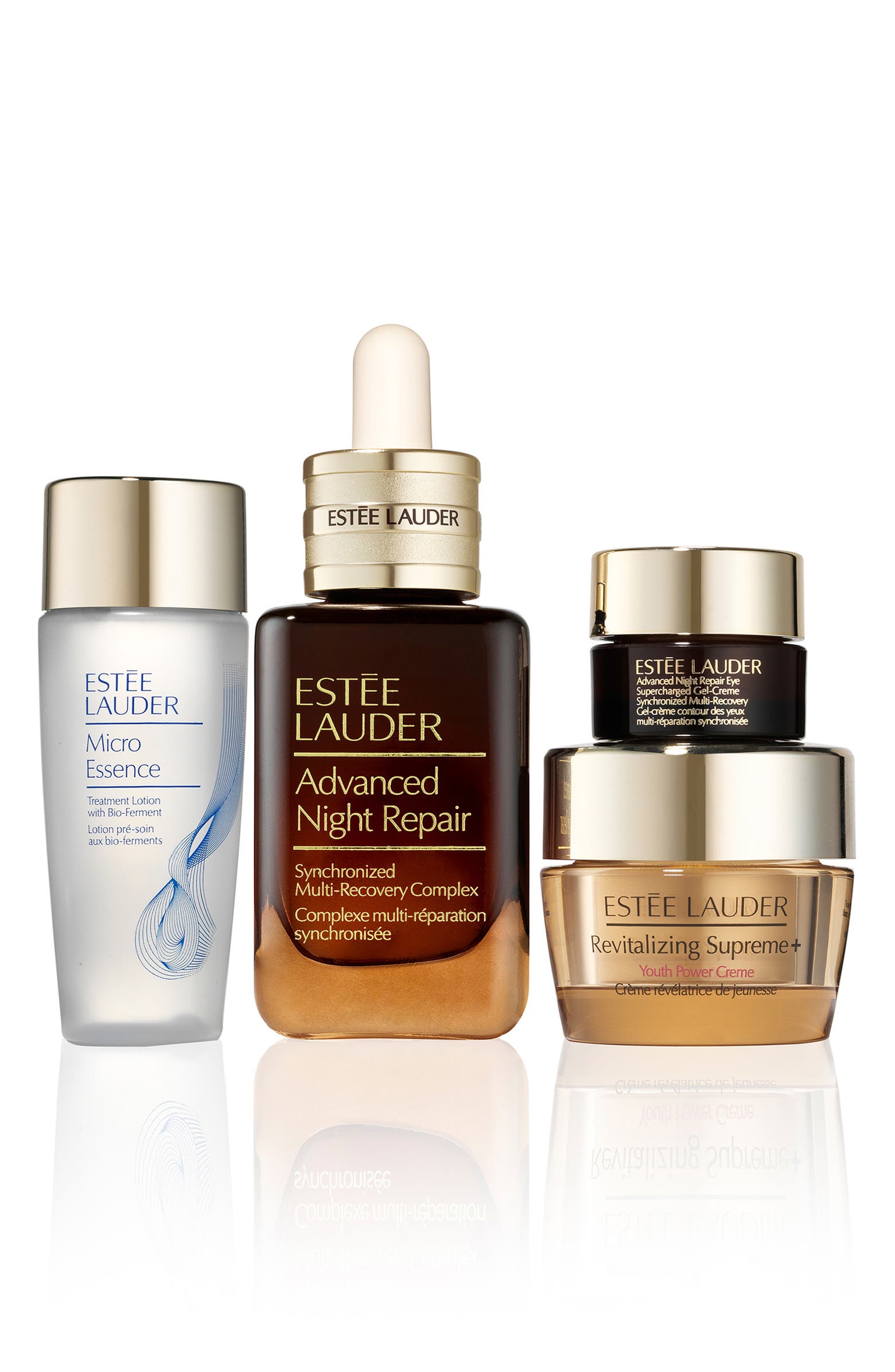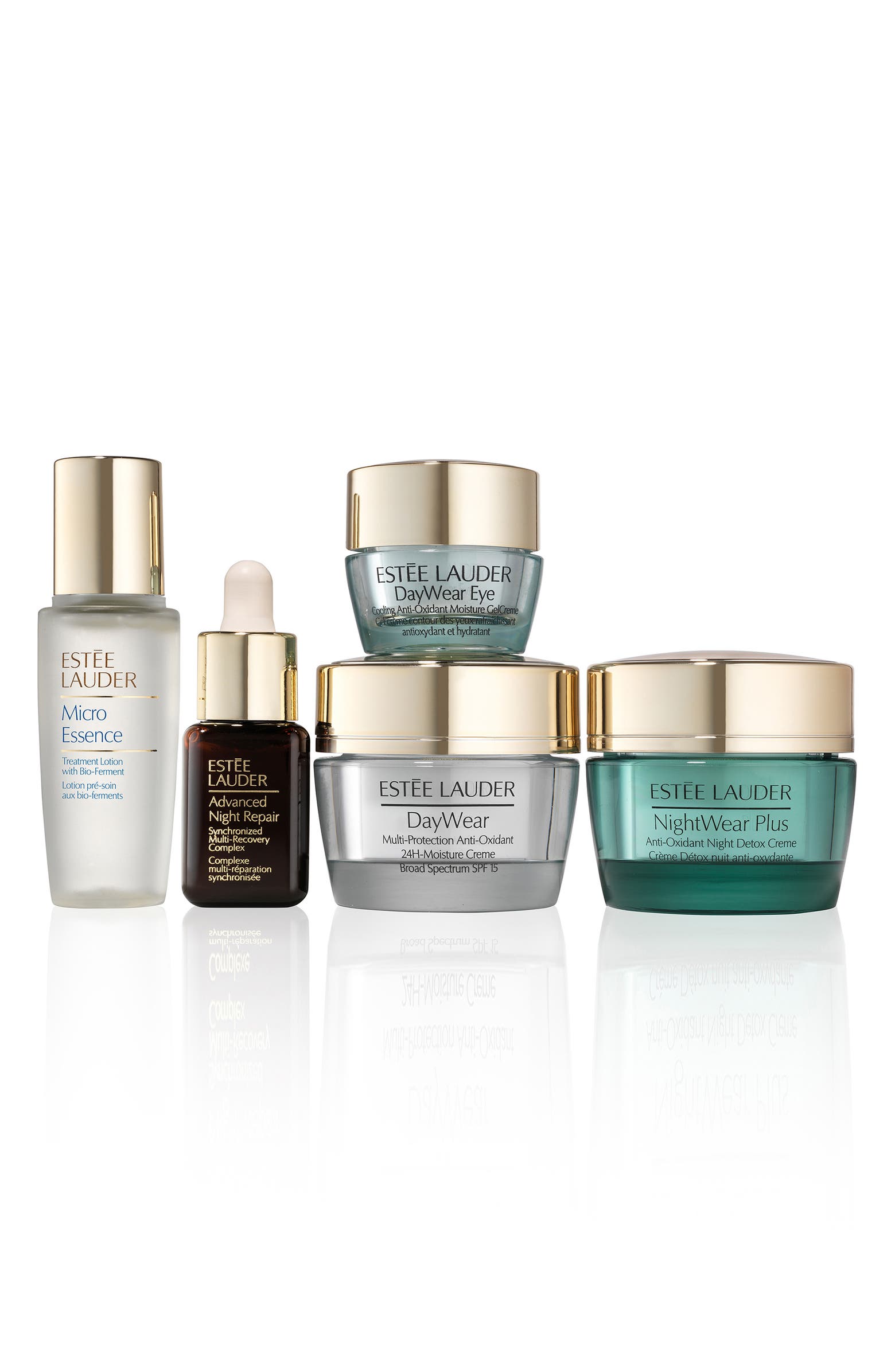 Medicines & Painkillers
When travelling throughout Europe, it is a good idea to pack a compact first aid kit even though you can typically purchase everything you require once you have arrived at your destination.
You will first need to make sure that you bring enough of any necessary prescription medication for the duration of your trip when you pack it.
Hand sanitizer, pain relievers, electrolytes, antiseptic ointment and bandages, eye drops, insect repellent, and tablets for motion sickness are some of the other essentials that you should bring along.
Bring earplugs and an eye mask with you if you tend to have trouble falling or staying asleep.
Make sure to get specific travel health advice from your primary care physician before you leave on your trip.
Toiletries & other accessories
Your choice of toiletries is up to you, but one space-saving and waste-reducing tip we always give is to transfer larger containers of frequently used items like shampoo and moisturiser into more compact and reusable travel containers.
If there is a certain shampoo or toothpaste that you prefer to use and you are able to bring it with you, then you should.
You should have no trouble finding stores anywhere in Europe that sell shampoo, toothpaste, and the like; however, there is a good chance that these stores will not carry the brands that you are accustomed to buying.
Note: You can try bringing solid toiletries instead of liquid ones, such as shampoo, soap, moisturiser, and deodorant bars, as well as toothpaste tabs if you don't want to bring a lot of liquids with you (which always seem to explode in your bag). 
It is also a good idea to bring a hanging toiletry bag with you so that your items will be easier to access when you are in the restroom.
Bringing your own refillable water bottle is an excellent way to cut costs and reduce the amount of plastic you use.
You should be able to drink the water straight from the tap throughout the majority of Europe; however, you should always check with a local before doing so.
If you intend to travel to locations with more direct sunlight, remember to pack sun protection gear like sunglasses, a hat, and sunscreen.
When I travel by plane, train, or bus for an extended period of time, I always bring along a travel pillow.
In addition, if you are going to be staying in hotels, dorms, or B&Bs, you should bring a padlock with you.
The vast majority of hostels provide lockers in which you can safely store your belongings; however, you may have to pay an additional fee to obtain a padlock.
Sun protection creams
When you go to Europe, you should always bring some sort of sun protection with you, regardless of whether you're going in the summer, winter, or somewhere in between.
Bring along a hat, sunglasses, and a lot of sunscreen with a high SPF rating.
Big Tote bag
When you are organising your trip to Europe, you should probably allocate the majority of your time to exploring different cities and participating in a variety of activities.
As you will be spending so much time walking around, you will need a reliable TOTE bag to carry all of your day-to-day necessities, such as your water bottle, sunscreen, and camera.
Whether you bring a backpack or a cross-body bag, you want to make sure that it is not only lightweight but also waterproof, resistant to theft, and has a lot of pockets.
You might want to bring a smaller bag or purse for the evenings, especially if you plan on going out.
Also Read: 11 Best designer Tote bags for travel
Shop for Tote bags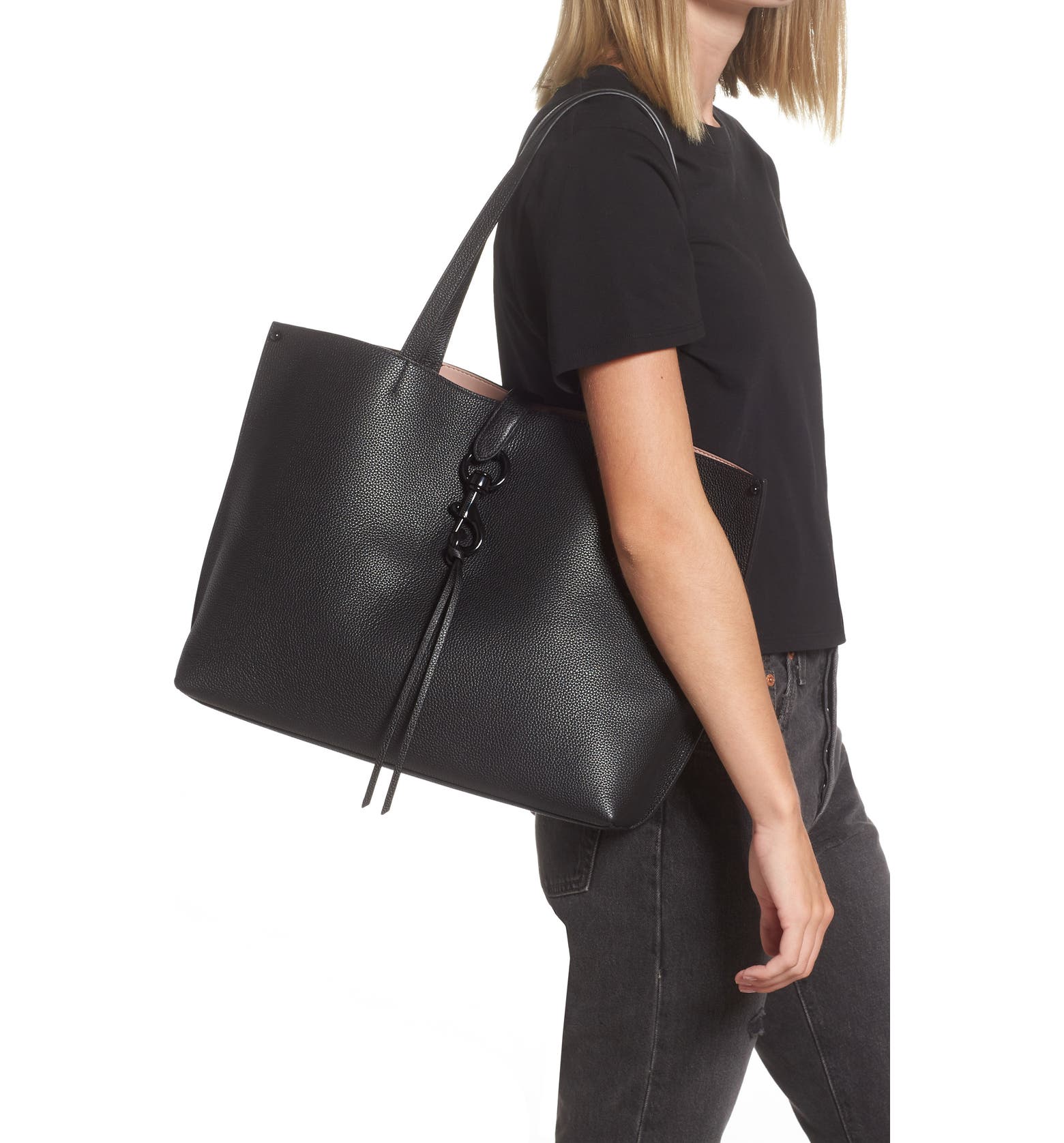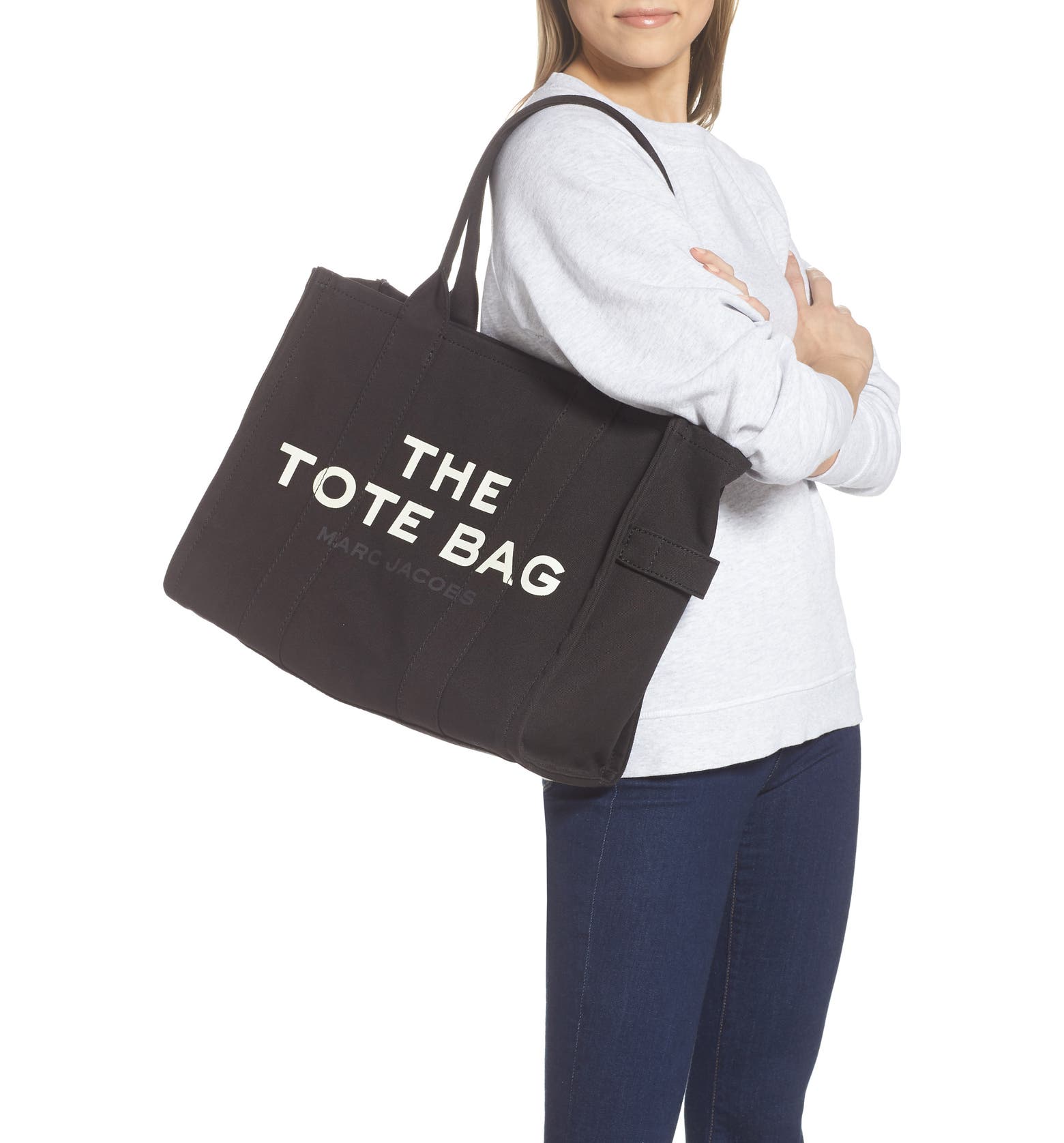 Protection from the rain

When planning a trip to Europe, you shouldn't forget to factor in the possibility of rainy weather.
Bring a raincoat, a small travel umbrella, or a rain poncho with you at all times of the year in case it rains.
No Border debit card
When people travel to Europe, one of the most common concerns they have is how much cash they should bring with them.
My recommendation is that you avoid making currency exchanges in your home country because it will cost you a lot more. There are times when the fees are completely absurd.
There will always be an ATM available in any European airport that you land in.
This is consistent across the continent.
Simply ensure that you bring along a debit card (or credit card) that can be used in other countries, and take some cash out of an ATM as soon as you get to the airport.
In comparison to other regions of the world, credit cards are not nearly as widely accepted in Europe.
The Netherlands is an excellent illustration of this. When we shop online or rent a car, we pay with a credit card, but when we pay for things in stores, restaurants, or other public places, we use a debit card.
As a result, I strongly advise bringing both a credit card and a debit card that can be used internationally.
My No Border debit card is currently with OFX, I've been using it Since 2 years. When you use OFX, you get access to some of the most competitive exchange rates available on the market.
You can easily create an account , order Borderless debit card and start using their Online platform.
You can use the card to make purchases at any store, and there will be minimal or no fee assessed when you withdraw cash from an ATM using the card.
A Universal Adapter and a Power Bank
A travel adaptor is an essential piece of equipment that you must take with you whenever you leave the house.
Make sure you are familiar with the voltage and plug type of the location you will be travelling to before you leave, or bring a universal travel adaptor with you if you will be travelling to multiple countries with varying plug types.

The electrical plugs in use across Europe vary from country to country.
Due to this, I never leave home without a universal travel adapter, and I highly recommend getting one as one of the preparations you make before going to Europe.
If you are only going to visit one country in Europe, you can research the electrical plugs that are used there and then only purchase an adapter that is appropriate for that country.
But if you think you might travel to other countries in the future, investing in a universal adapter is probably a good idea.
A power strip is very useful to have, especially if you are travelling with other people or if you have a lot of electronic devices.
You can charge everything at the same time, or if your room only has one outlet, you won't have to argue over who gets to use it first because you can charge everything at the same time!
Women's Travel Essentials- Optional
Here are some extra treats to make your trip even more enjoyable:
Travel Size Hand / Body Lotion – Great for hydrating without leaving a sticky sensation on the skin!
Gluten-free protein bars with peanuts and crackers? Not working for us. Always pack a protein bar to keep you going. Not a fan of aircraft food? We aren't either. On the plane, request hot water, and you have breakfast!
Gillette Venus Swirl Razor – We enjoy the Venus variation because of the attractive design and non-slip grip!
Turkish towels are the greatest travel towels (we love this aqua blue one). It's really absorbent, dries quickly, and packs up a little! You may also use it to squeeze extra water from hand-washed objects (like delicates and shirts).
Most hotels supply towels to their guests. However, if you're living in a hostel or Airbnb, or if you have sensitive skin, bringing your own towel is a good idea.
Hand Sanitizer Spray (Lavender and Chemical Free) – Use it to keep your hands clean or to sterilise any surface you need to contact!
Bring a pillowcase: fold up an additional pillow case and store it in your personal bag. Once on the plane, shove all your extra coats and jackets inside the bag to construct a cushion for napping!
Packable jackets – ideal for layering if you're traveling somewhere cold. We enjoy this foldable hooded jacket!
Hat / Cap – A stylish Nike hat is a lifesaver for no-wash hair days!
Spray Dewrinkler – If you can't help but bring a favourite piece of clothing (that wrinkles easily), you must also carry a wrinkle-release solution. This wrinkle releaser reduces creases in clothing. Simply spritz and smooth the clothing item with your hands to finish!
Detergent Packets – These Woolite detergent packets are ideal for washing clothing in the sink. It's ideal for long-term female travelers!
Travel Washing Bag – Use our travel laundry bag before carrying soiled clothing in your suitcase. When you go home, toss the filthy clothing and laundry bag in the washing machine without hesitation!
Sewing Kit – Here's a compact travel-size one with only the basics for sewing holes or tears in your travel clothes!
PRO TIP: Know the Airport Wifi Passwords – That's correct. On this article, you can discover the passwords for airport wifi all across the world.
Hi, I'm Div 👋
My team of travel experts and I help 1,000s of honeymooners plan their trip every year. If you need any assistance planning your honeymoon, connect with us here. As Sandals Specialists & Booking.com Specialists, we would love to help you plan your perfect honeymoon!