Jet-Set Style: Fashion Tips for Private Jet Travel
What to wear in a Private Jet – The Ideal Ensemble To Wear On Your Private Jet Trip
This post contains affiliate links, which means we'll receive a commission if you purchase through our links, at no extra cost to you. Read the Disclosure here.
My partner & I took our daughter & Our pet cavoodle to Sydney from Melbourne on a Private Charter jet. It indeed was a great Experience.
Private aircraft are becoming increasingly popular not just due to the sumptuous atmosphere that surrounds them but also because to the privacy that they provide, which is especially important in these times…
However, before doing this adventure we had several questions about what we need to know before Flying On a private plane , are private jets safer , are they faster , are they bumpy and so on..? Most Importantly what do I wear. So, me being a blogger & Influenser did a lot of research and found these answers…
I figured out , Contrary to common opinion, taking a private flight doesn't give you the right to dress like a nomad .
It may surprise you to learn that there are formalities to follow when boarding and, more crucially, when boarding an aircraft.
When traveling on a private jet, it's important to consider both comfort and practicality. Here are some general tips on what to wear as a first timer on a private jet:
Dress comfortably: Since private jets are typically smaller and more intimate than commercial flights, you can wear more casual clothing. You may also want to consider the length of the flight, so wear something that will be comfortable for the entire duration.
Dress appropriately for the occasion: If you are traveling for business or a special event, it's important to dress appropriately. However, even if you are traveling for leisure, it's a good idea to dress neatly and presentably.
Avoid loose clothing: Loose clothing can get caught in doors or other parts of the aircraft, which can be dangerous. It's best to avoid loose clothing or accessories like long scarves or dangling jewelry.
Consider the weather: If you are flying to a different climate, consider the temperature and weather conditions at your destination. Dress in layers that can be easily removed or added to stay comfortable.
Wear slip-on shoes: It's a good idea to wear slip-on shoes that are easy to take on and off, as you may need to remove your shoes when boarding the aircraft.
Overall, the most important thing is to dress comfortably and practically, while also being mindful of the occasion .
🛩️✈️ Private Jet Travel Guide: Elevate Your Journey! 🌟🌍
I remember the first time I took a trip on a private jet. It was one of those life-changing moments, the kind that separates the before and after with a thick line. One of the many trivial yet significant questions that played on my mind prior to the trip was about what I should wear. What do people usually wear on a private jet?
I spent countless hours perusing articles online, trying to decode the unwritten dress code of the skies. But the more I read, the more I realized the spectrum of acceptable attire was wider than I could have ever imagined. There was no one-size-fits-all answer. It all came down to the context: who you were flying with, where you were going, and why.
If you were flying for business, your attire would mirror what you'd wear to an important meeting: tailored and professional. However, if the flight was for leisure, comfort would take precedence. Most people might opt for smart casual wear: nice jeans, a comfortable but stylish top, and a lightweight jacket.
When the day of my flight finally arrived, I settled on a simple yet classy ensemble. I chose a pair of well-fitted dark jeans, a soft white blouse, a grey cashmere cardigan, and my favorite comfortable loafers. It was a mix of comfort and style, perfect for lounging around the cabin but still appropriate for any occasion at our destination.
Upon stepping into the jet, I found myself in the company of individuals with varied sartorial choices. Some were in business suits, a testament to their corporate commitments, while others were dressed down in loungewear, prioritizing comfort for the long flight.
As the flight progressed, I quickly realized that while the external attire varied, there was a common thread: everyone was dressed for themselves. The charm of a private jet experience was the liberty it granted its passengers – to wear what made them feel comfortable, to dress in a way that was true to themselves, without the judging eyes of society.
Since that flight, my wardrobe choices have reflected this lesson. Whether on a private jet or on the ground, I dress for my comfort, my style, and myself. And that has made all the difference.
🥰 Fashion Code for ladies on. aPrivate jet Flight

Normally, when you pack for your Normal flight Journey , you'll throw in a variety of clothes, from casual wear to formal wear, and what you wear on the journey usually doesn't matter.
On a private flight, that is not necessarily the case. Private flights frequently include a host, and you might be a guest as well.
It is strongly advised that you dress appropriately if you are a guest on a private aircraft.
It will depend on the business at hand. On a private flight, business casual is typically the most appropriate attire, but you can also wear a great pair of jeans.
The safest bet is to stay away from wearing overly casual clothing like jogging suits, oversized sweatshirts, and gym gear.
There may be situations when you should wear formal attire.
After all, the whole point of private planes is to travel in luxury, and sweatpants don't always convey that.
✈️👕👖 Best Outfit for Plane Travel: Comfort & Style! 👗👟🚀
For Women: 👗 A flowy maxi dress or jumpsuit offers both style and comfort. 👖 If you prefer pants, go for leggings or loose-fitting trousers. 🧥 Layer with a cozy cardigan or shawl for warmth on the plane. 👟 Slip-on flats or chic sneakers are ideal for a comfortable journey. 👜 Carry a spacious tote or backpack for all your essentials!
For Men: 👔 Opt for a well-fitted polo shirt or a casual button-down for a smart-casual look. 👖 Comfortable jeans or chinos are perfect choices for easy movement. 🧥 Layer with a lightweight jacket or sweater for changes in cabin temperature. 👟 Slip-on shoes or stylish sneakers for hassle-free security checks. 🧢 Don't forget a trendy cap or hat for added flair and to protect from the sun!
Remember, the key is to prioritize comfort without compromising on style. Happy and stylish travels! ✈️🌟🛍️
Travel fashion related Blogs
Factors to Take Into Account When Choosing Travel Clothing for a Private Jet Flight
Flying privately can give you the impression that you are immune to the problems that other people face, yet even the super-rich cannot control the weather.
Particularly if you travel light and don't carry a luggage with a variety of clothes, take into account the weather at your destination rather than just the climate control on your plane.
Unique activities
Will there be anything spectacular going on when you get to your destination? The Duke of Cambridge might arrive at the same airport on the day you decide to put on a pair of loose pants and a torn shirt.
All of a sudden, you discover yourself appearing on camera while wearing attire that you absolutely must not be seen wearing.
The distance travelled
On a lengthy flight, the last thing you want to experience discomfort. The discomfort of your clothing, potential lack of sleep, or potential jet lag may make you irritable in addition to the stress of the trip.
your landing spot
Knowing the local customs is the first and most crucial guideline while visiting a foreign country.
For instance, ladies are expected to cover themselves appropriately when travelling to certain Middle Eastern nations.
In these exceedingly conservative settings, no cleavage nor midriffs nor thighs may be exposed. In addition to this, you should think about how they handle all travellers, including those who fly privately.
At the very least, try to look professional to avoid unnecessarily delaying yourself at the airport.
What to Wear When Flying Private
Once you have considered all of the above, choosing a suitable outfit & accessories becomes a little easier. But just in case you are still stuck, here are a few items you may want to consider:
Cross over bags
The pretty designer bags elevates your style ( if you pretty casual on regular basis) .
You'd love that aspect. You really cant say you love the feel of the leather and you've read reviews and watched some YT videos that say uh have to baby the leather.
These bags make you look Chic.. Perfect for a Private Jetter
[lasso ref="nord-ysl-bag" id="156600″ link_id="180755″][lasso ref="marcie-whipstitch-leather-crossbody-bag" id="156603″ link_id="180756″]
Designer Sunglasses🕶
Sunglasses have two purposes: first, they help you conceal your identity, and second, they hide the fact that you haven't touched up your cosmetics in a while.
Who has the energy to bother getting their appearance in order after a lengthy flight? You are more than ready to check into your hotel and get set for the day ahead of you.
[lasso ref="burberry-sunnies" id="156607″ link_id="180757″][lasso ref="flat-top-sunglasses" id="156609″ link_id="180758″]
A colourful & Bright scarf🧣
It's possible that this style dates all the way back to the days of Jackie O., but stepping off a plane while sporting a colourful scarf is the look of the moment.
In addition, in order to keep yourself cool throughout your tropical or summer vacation, you might want to bring a colourful scarf with you.
You can also use your convenient item to hide any red wine stains that might appear on your outfit if you happen to drop some while you are riding.
[lasso ref="100-pure-silk-scarf-womans-scarves-shawl-wrap-hand-painted-blue-and-green-silk-scarf" id="156627″ link_id="180759″][lasso ref="satin-border-silk-chiffon-scarf" id="156613″ link_id="180760″]
Sandals or slippers 👡
Stilettos going in or coming off the plane are great, but once you get on the jet, do yourself a favour and swap the Louboutins for Gucci slides Or Balenciaga Slides
It is not worth it to keep your toes cramped while no one is watching, but you should remember to change before you leave the plane…unless it's one of those days when you just can't be bothered.
Gucci Slides
Goldtone logo lettering textured for a molten effect arch across the wide strap of this everyday slide sandal crafted in Italy from soft leather.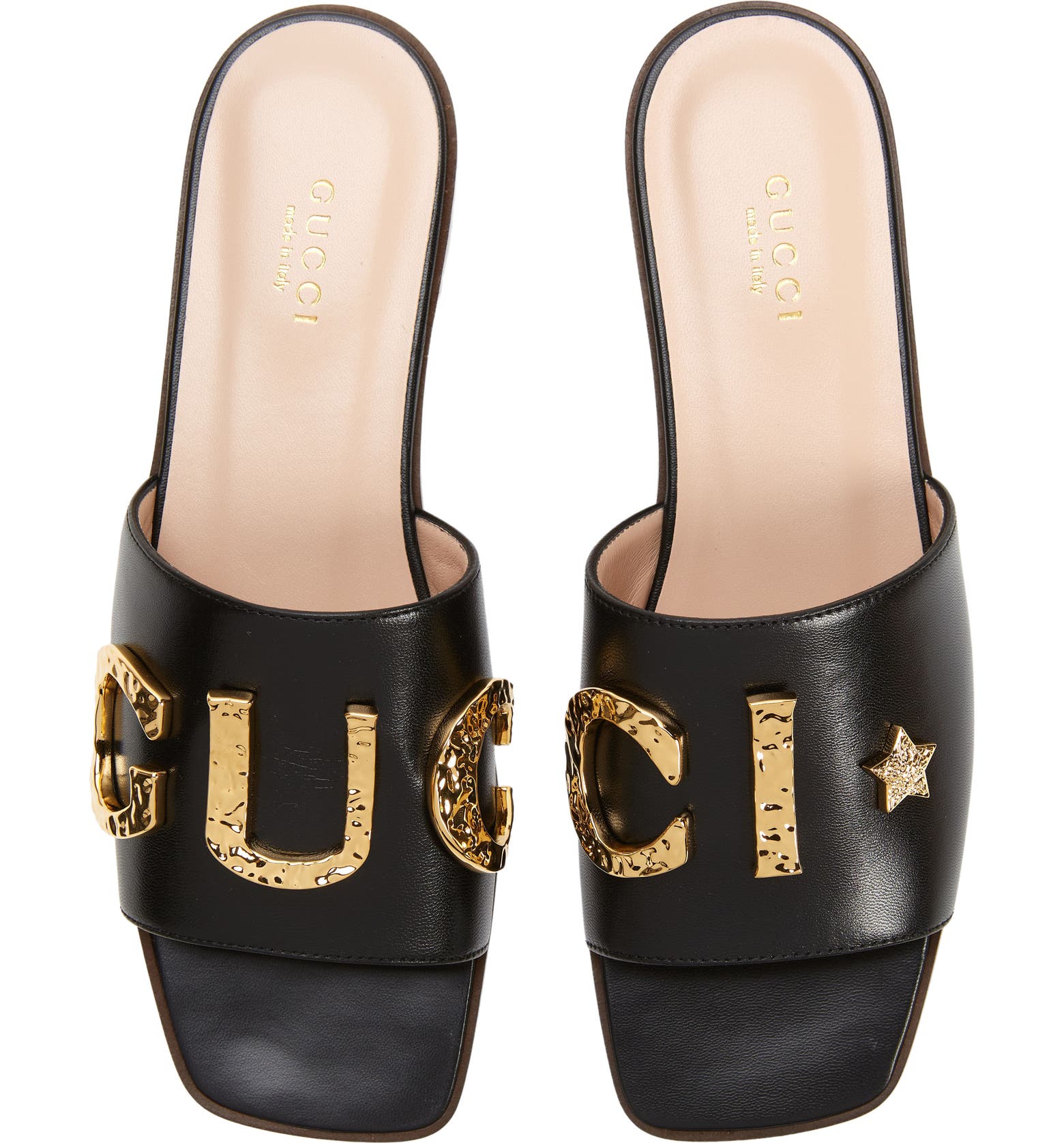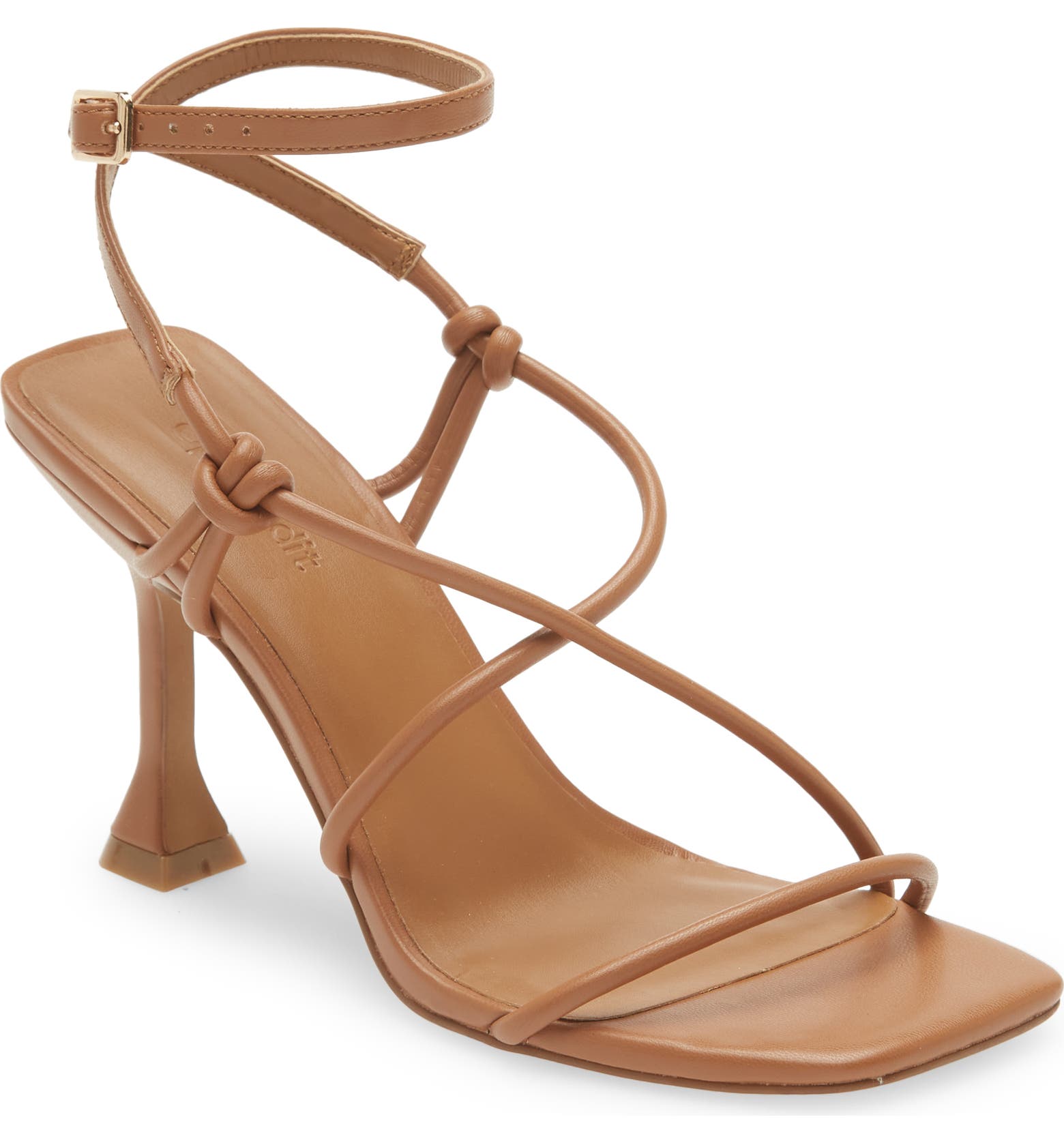 Reggie Sandal
A squared-off toe and sculptural heel balance a strappy sandal with textural knots and a slim adjustable ankle strap.
---
You Trancoso Sandal
Sleek metallic bands beautifully combine with a woven strap on this flexible and sophisticated sandal that's ideal for seaside strolls.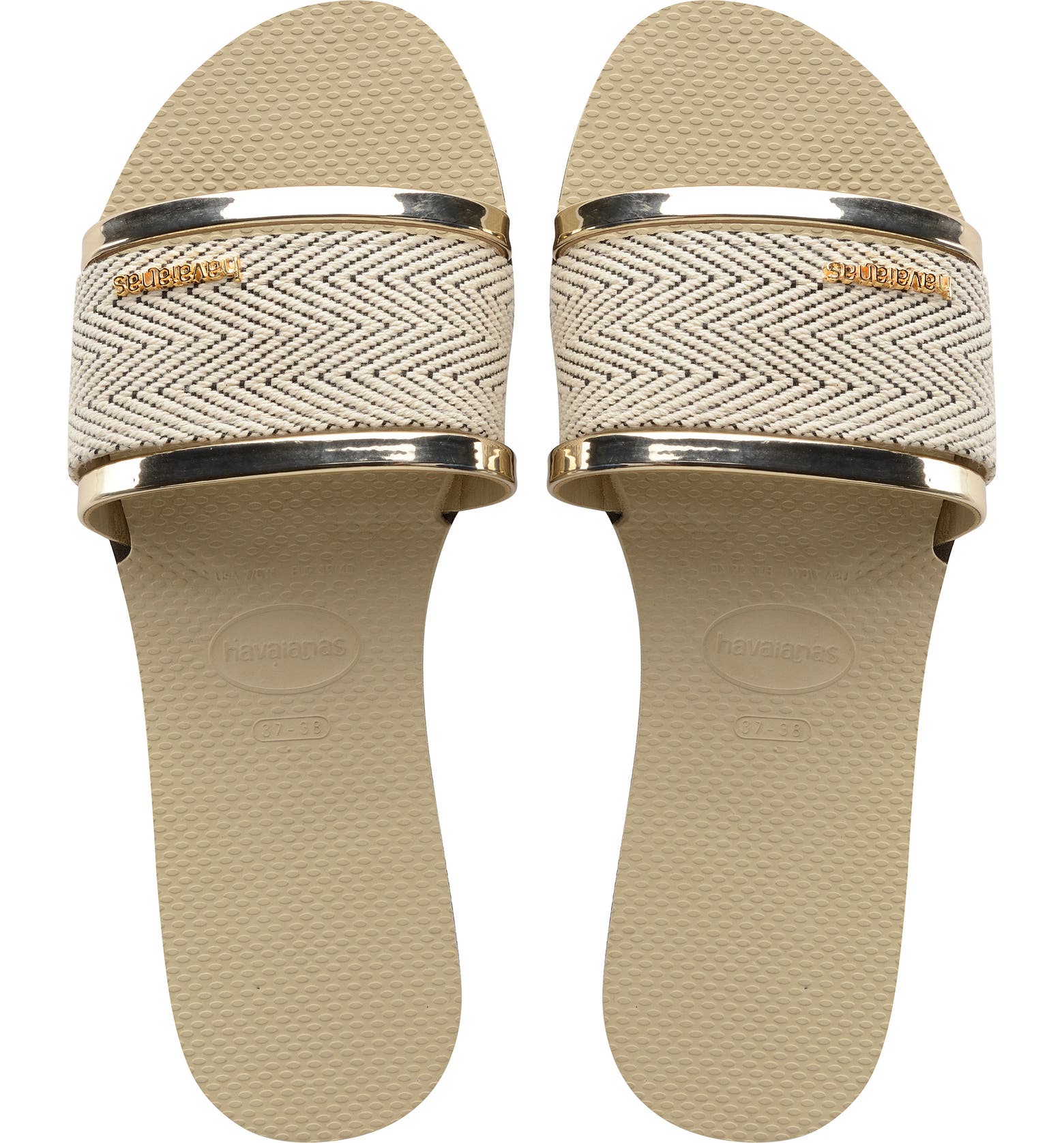 Wide-brimmed hat 👒
Hats may keep your head cool, keep your head warm, or be anything else you need them to be.
There is, without a doubt, a cap to complement every getup as well as every vacation spot.
Not only do they give off an air of refined sophistication (think of British royalty when you see them), but they also serve the practical goal of assisting with anonymity.
👖Dark skinny jeans
You can disrobe completely as soon as you step foot on the aeroplane, and no one will bat an eyelid or raise an eyebrow about it (again, if it is your plane).
But when you go through the airport, you need to look the part, and dark jeans are appropriate for whatever situation you might find yourself in.
They are an excellent combination of smart professional and extremely casual attire.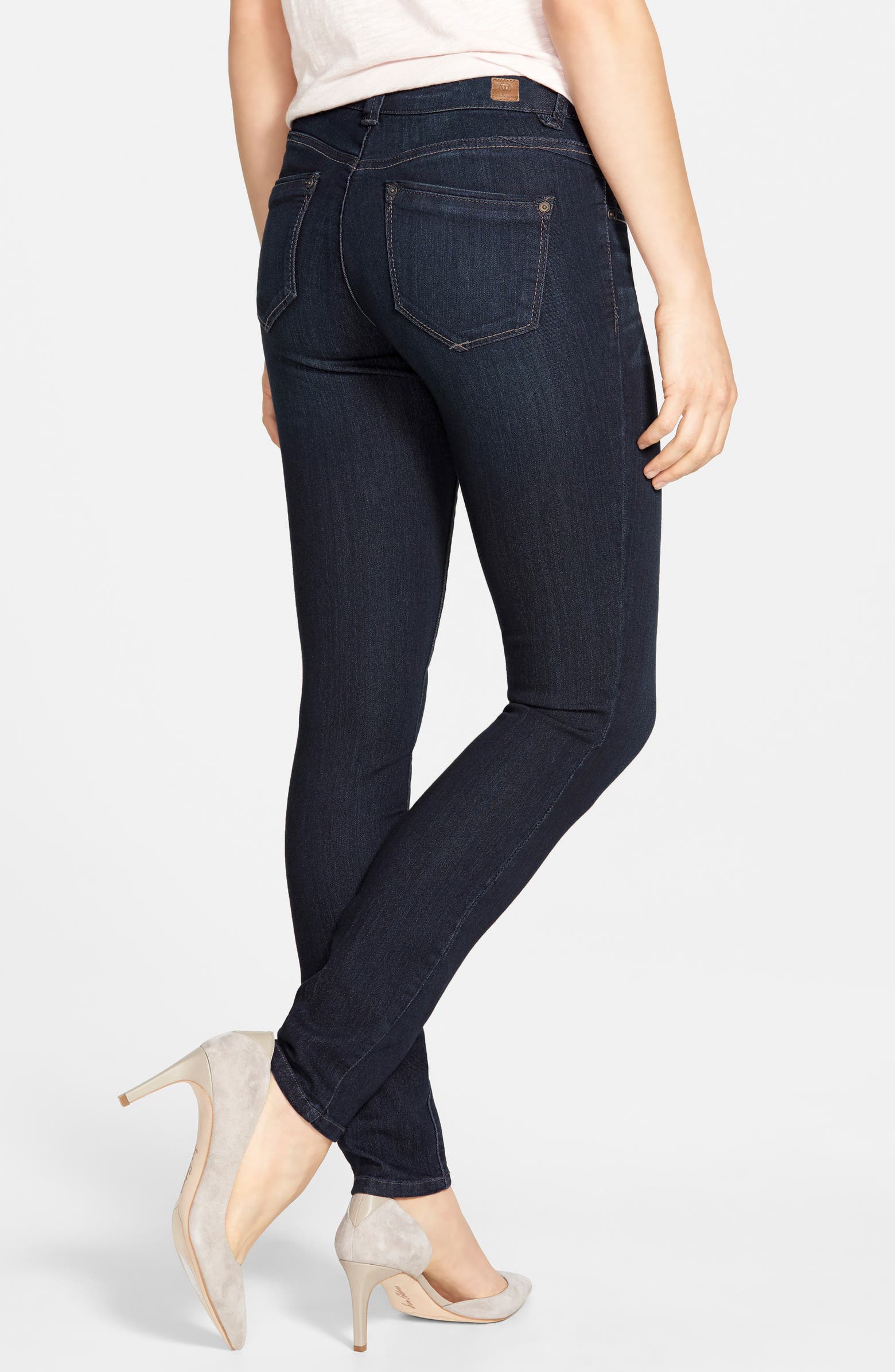 Jeggings
This Light whiskering skinny Jeans enhances the svelte skinny fit of closet-essential jeans cut from exceptionally soft and comfortable stretch denim.
---
👗Soft Lounge Long Sleeve Dress
This is A classic everyday style, this square-neck maxi dress in ribbed stretch modal from Kim Kardashian's SKIMS hugs your body with relaxed comfort.
---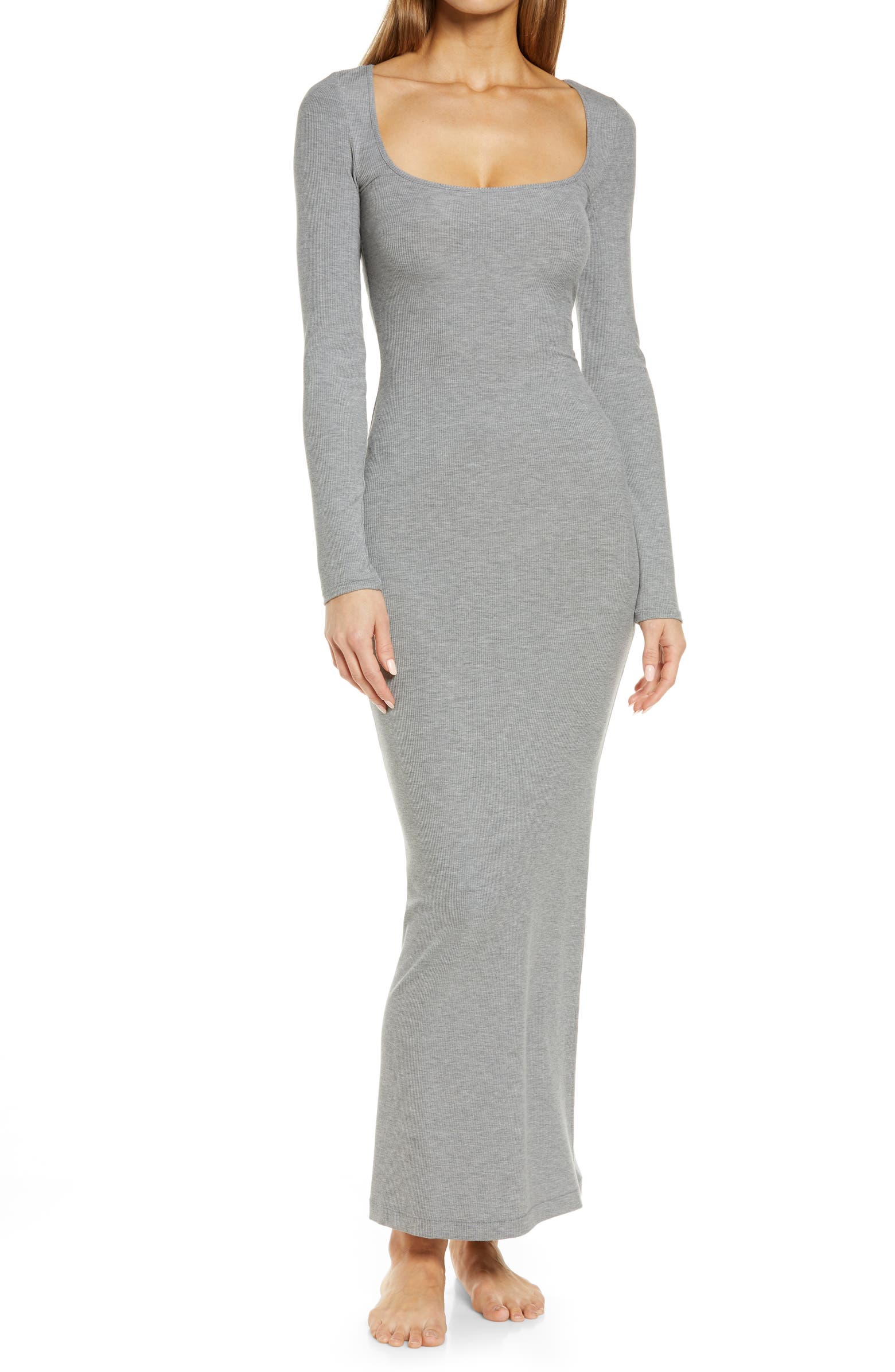 ---
👜Duffel bag
If you intend to bring anything with you on the journey, you should put it in a bag of a reasonable size that complements your appearance.
Or, if you had the choice, would you rather lug about a large luggage or carry your spare outfit in a backpack? It didn't seem likely to me.
👜 365 Large Landon Water Resistant Neoprene Carryall Duffle Bag
A travel-savvy duffle bag makes a perfect companion for overnight or longer trips with an expandable design to easily store and organize all your stuff.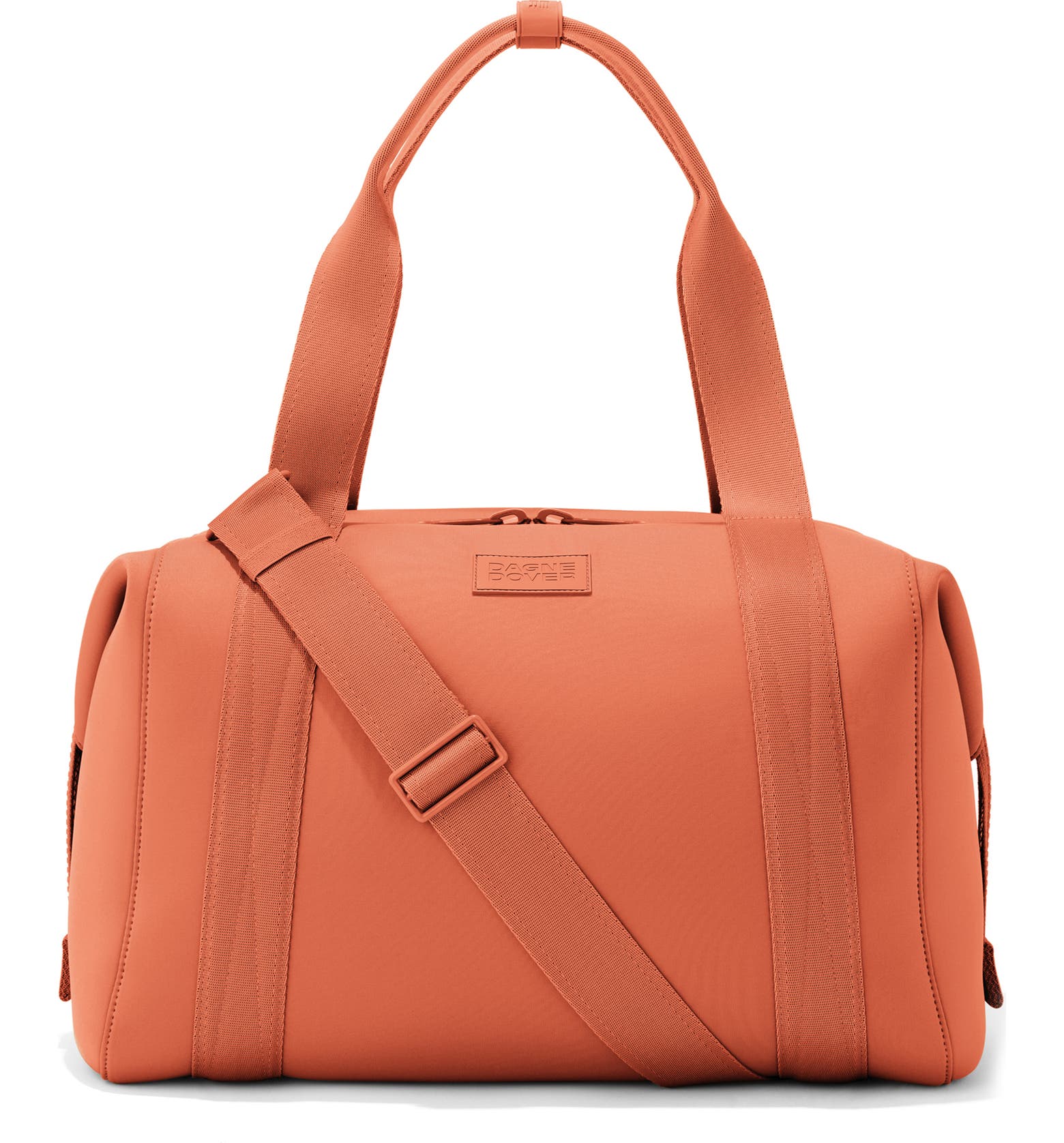 ---
Large Brim Hat 👒
Hats can be warm, chilly, or anything else you need them to be. Indeed, there is a hat to match every look and every location.
They not only have a classy appearance (think British Royalty), but they also help with anonymity.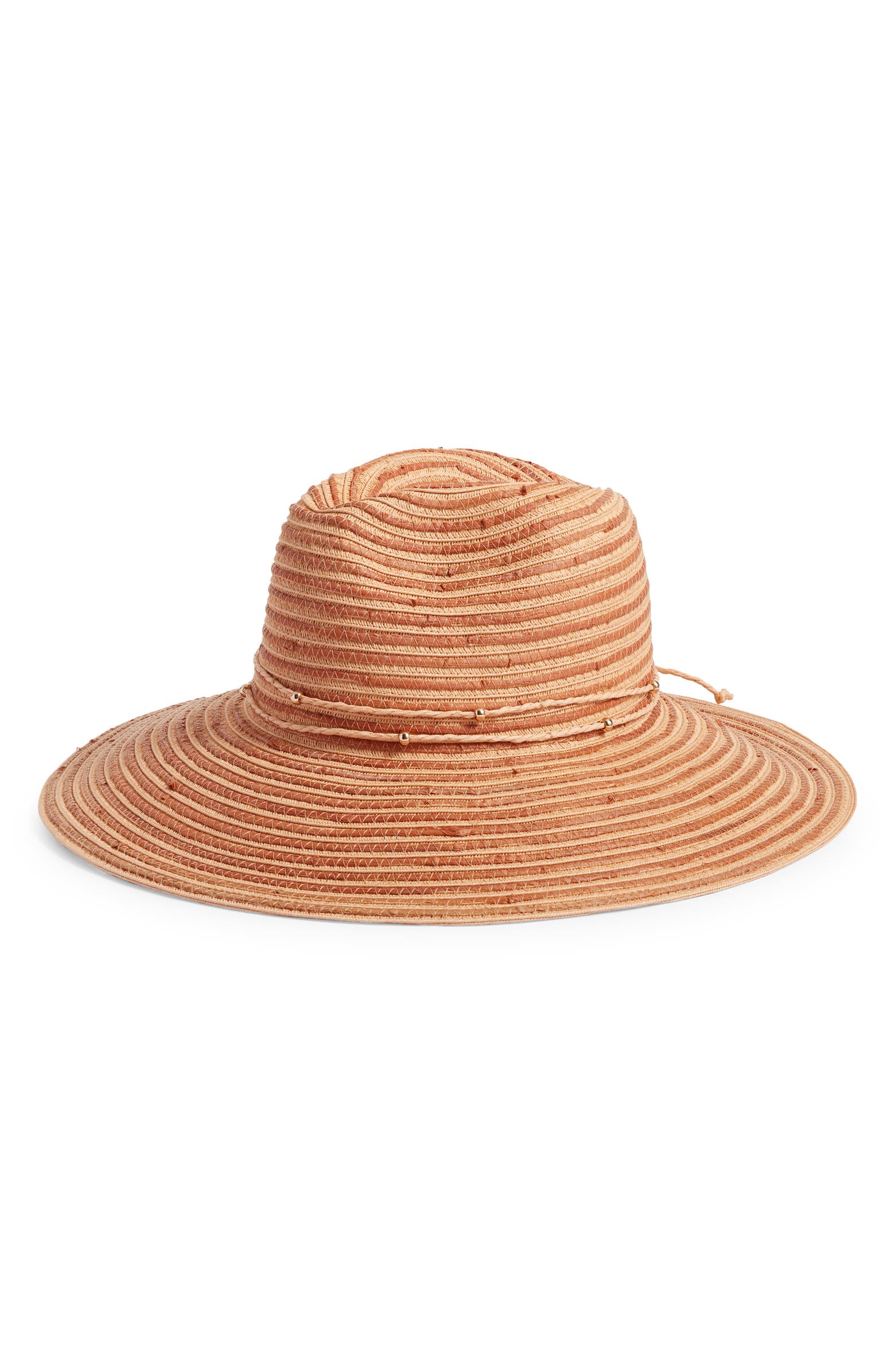 Wide Brim Panama Hat 👒
Get ready for your next sunny-day excursion in this wide-brim Panama hat decorated by a beaded band for elevated style.
---
🎩Wide Brim Floppy Wool Hat
Made with Felted wool, this Cool hat adds a luxurious feel to this floppy hat with a wide brim and grosgrain band at the crown.
---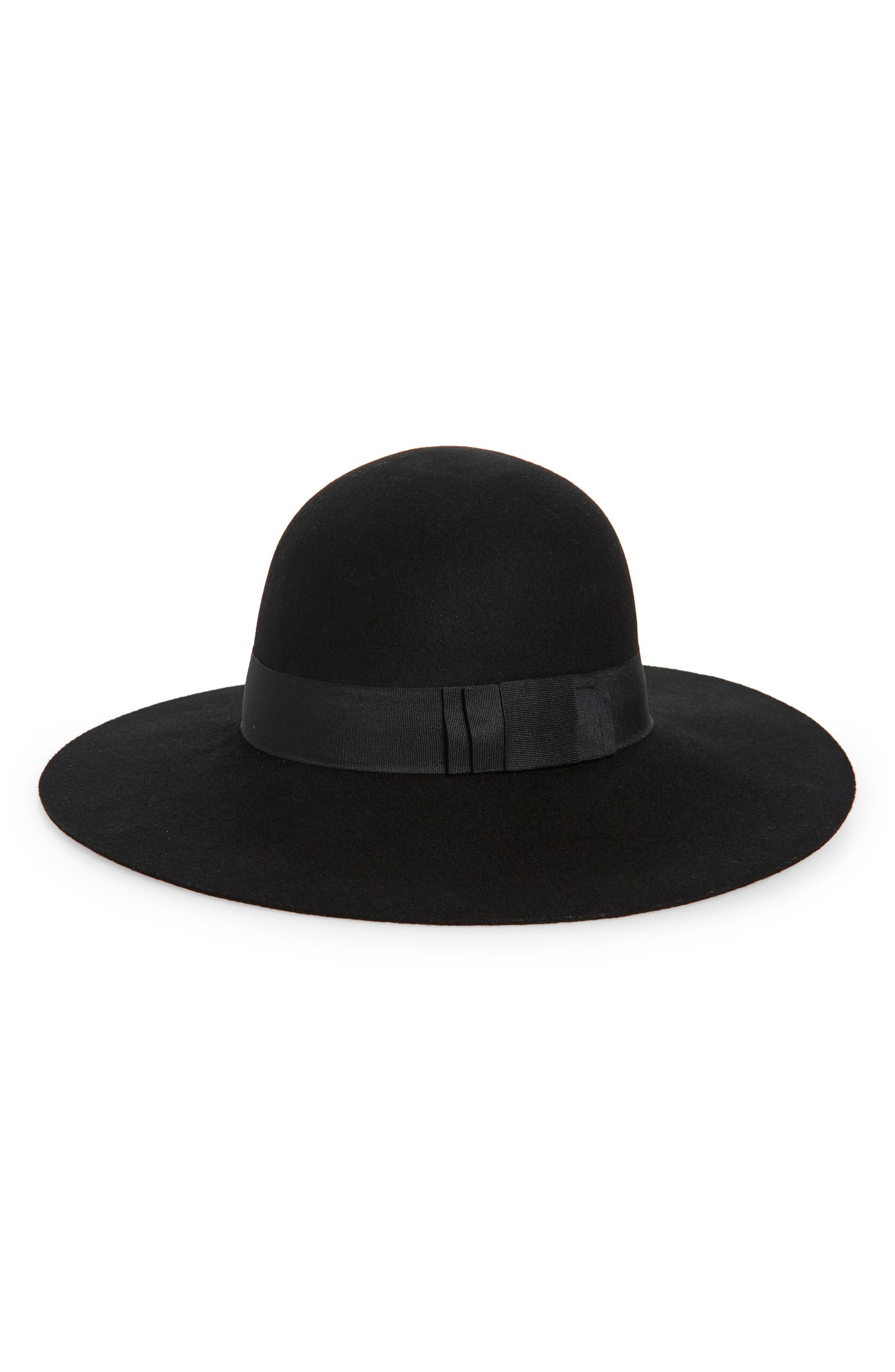 🚫🛩️ What NOT to Wear on an Airplane: Fashion Faux Pas! 🙅‍♂️🙅‍♀️
For Men: 👕 Say no to overly revealing or offensive slogan shirts. 🙅‍♂️🗯️ 🩳 Avoid wearing very short or tight shorts. 🙅‍♂️🩳 👞 Skip the heavy, lace-up shoes that are a hassle at security checks. 🙅‍♂️👟 🎩 Avoid large hats that might inconvenience others. 🙅‍♂️🎩 🔪 Leave any sharp objects or accessories in your checked luggage. 🙅‍♂️🔪
For Women: 👚 Steer clear of low-cut tops or revealing outfits. 🙅‍♀️👚 👠 Skip the uncomfortable high heels and opt for flats or sneakers. 🙅‍♀️👠 👗 Avoid long, flowy dresses that might get caught in seats. 🙅‍♀️👗 🧢 Leave oversized hats or accessories that might obstruct others at home. 🙅‍♀️🧢 📌 Avoid excessive jewelry that might trigger security alarms. 🙅‍♀️💍
Remember, dressing appropriately ensures a pleasant and smooth travel experience for yourself and fellow passengers! ✈️😊🌟
Is it better to wear tight or loose pants on a plane?
When it comes to choosing pants for a plane journey, it's generally better to opt for loose-fitting pants over tight ones. Loose pants offer several benefits that can enhance your comfort during the flight:
Comfort: Loose pants provide more room for movement and allow better airflow, preventing discomfort during long hours of sitting.
Blood Circulation: Tight pants can restrict blood flow to the legs, potentially leading to swelling or discomfort. Loose pants help maintain better circulation.
Breathability: Loose pants made of breathable fabrics like cotton or linen can keep you cool and prevent overheating during the flight.
Relaxed Feel: Loose-fitting pants offer a more relaxed and comfortable feel, making it easier to find a comfortable seating position.
Easy On-Off: Loose pants are more convenient during security checks and restroom visits, as you don't have to struggle with tight-fitting garments.
In summary, choosing loose-fitting pants is generally the better option for a more comfortable and enjoyable plane journey.
Is there a shower in a private jet?
In most cases, small to mid-size private jets do not have showers onboard due to limited space. However, some larger and more luxurious private jets, especially those used for long-haul flights or VIP travel, may offer shower facilities.
These larger private jets are equipped with spacious cabins, allowing for the inclusion of amenities like showers to enhance passenger comfort and convenience during extended flights.
If having a shower onboard is a priority for your private jet travel, it's essential to check with the charter company or aircraft provider to ensure the availability of this feature on the specific aircraft you plan to use.
Why you shouldn't wear leggings on a plane?
🛩️👖 Why Not to Wear Leggings on a Plane: Comfort & Health! 🙅‍♀️🛫
🚫 While leggings can be cozy for short flights, wearing them for extended journeys might not be ideal. Here's why:
🩲 Limited Blood Circulation: Tight leggings can restrict blood flow, potentially causing discomfort or swelling in the legs. 🩸🚫
🚷 Lack of Support: Leggings may not provide enough support for your muscles, leading to muscle fatigue and discomfort. 💪😖
🔒 Restricted Movement: Tight clothing can hinder movement during long hours, making it uncomfortable to shift positions. 🚶‍♀️🧘‍♀️
💨 Breathability: Some leggings can trap heat and moisture, making you feel hot and uncomfortable during the flight. 🥵🌡️
🔒 Security Check Hassles: Leggings with excessive zippers or metal embellishments might trigger security alarms. 🚨🔒
🌟 Opt for loose-fitting pants, joggers, or comfortable trousers for a more relaxed and pleasant journey! 🌟👖✈️
🛌🛩️ Is It Okay to Wear Pajamas on a private jet? 🌙✈️
👍 Yes, it's perfectly okay to wear pajamas on a plane, especially for long-haul or overnight flights! 🌙🛫 Pajamas offer ultimate comfort, allowing you to relax and sleep during the journey. 😴💤
👉 However, consider the following tips when wearing pajamas on a plane:
✔️ Opt for Presentable PJs: Choose clean and neat pajamas without holes or excessive wear. 👍👕
✔️ Layer Up: Bring a lightweight jacket or cardigan to stay cozy if the cabin gets chilly. 🧥🌡️
✔️ Be Considerate: If you're wearing footed pajamas, consider bringing slip-on shoes for trips to the restroom. 👞🚽
✔️ Daytime Flights: For daytime flights, consider changing into casual, lounge-appropriate clothes after boarding. 👚👖
Overall, wearing pajamas on a plane is a comfortable choice, ensuring you arrive at your destination feeling refreshed and relaxed! 🌟😊🛌
🛩️✨ What to Wear in a Private Jet: FAQs
Q1: Is there a dress code for private jet flights?
A1: Generally, there's no strict dress code, but it's best to go for smart-casual attire that's comfortable and stylish. 👔👗
Q2: Can I wear casual clothing on a private jet?
A2: Absolutely! Casual outfits are perfect for private jet travel, such as jeans, tees, and sneakers. 👖👟
Q3: Should I bring formal wear just in case?
A3: It's a personal preference. If you have special occasions or meetings after landing, pack some dressier options. 👠👞
Q4: Are there any clothing restrictions on private jets?
A4: In most cases, there are no restrictions. However, consider avoiding excessively revealing or offensive clothing. 👙🚫
Q5: What about footwear choices?
A5: Comfort is key! Opt for slip-on shoes or soft loafers for easy on-off during security checks. 🥿👟
Q6: Should I bring an extra layer or jacket?
A6: Yes, it's a good idea! The temperature inside the cabin can vary, so a stylish jacket or cardigan is handy. 🧥🌡️
Q7: Can I wear athleisure or loungewear?
A7: Athleisure is perfect for private jet travel, as it blends comfort and style effortlessly. 🏋️‍♀️🛩️
Q8: Are there any accessories I should consider?
A8: Bring accessories like sunglasses, hats, scarves, and a fashionable tote or carry-on bag to complete your look. 🕶️👒👜
Q9: Is it appropriate to wear pajamas on overnight flights?
A9: While it's acceptable for overnight flights, opt for stylish loungewear that's suitable for public settings. 👚🌙
Q10: Are there any clothing tips for longer flights?
A10: Choose breathable fabrics and avoid restrictive clothing to ensure comfort during extended journeys. 🌬️🌟
Remember, the most important thing is to dress comfortably and confidently so you can fully enjoy your private jet experience! 🛩️✨
Wrapping up.
There is no other mode of transportation that can compare to flying on a private jet, regardless of whether the trip is for business or pleasure. If you're going to travel in style, you should actually travel in style while you're doing it.
As a general guideline, you should always look well no matter where you are going; however, when you are travelling to a different country, you should make an extra effort to appear your best.
Private Jet Travel Related Articles: